RV Collision Repair & Towing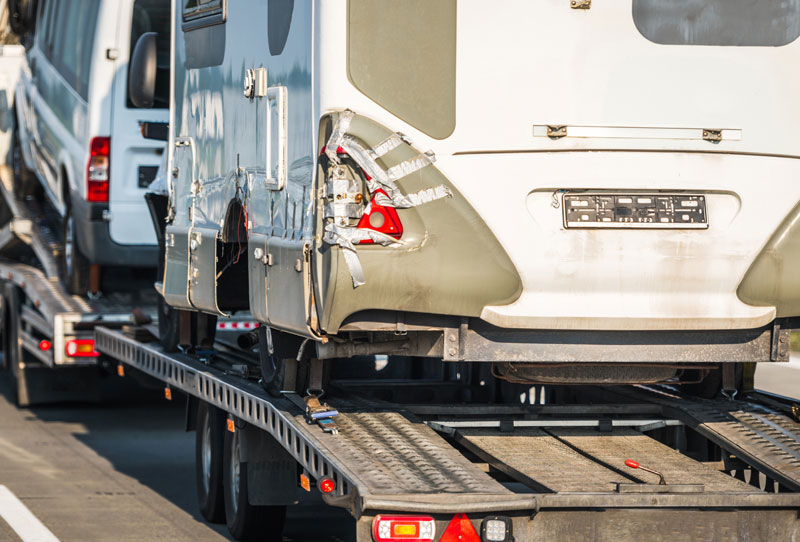 Navigating the aftermath of an RV collision can be overwhelming, but with Complete RV Service & Body Shop, you're in capable hands. We are strategically located to serve both the St. Charles and St. Louis regions, and we pride ourselves on our commitment to quality and excellent customer service. From the moment you reach out, our team focuses on restoring your RV and your peace of mind.

We are proud of our legacy of excellence that combines state-of-the-art technology with unparalleled workmanship. Also, we work with insurance companies, so your experience is as hassle-free and stress-free as possible. Our dedicated team, known for meticulous attention to detail, ensures your RV is restored to pre-collision condition. With the convenience of local towing services, we provide a smooth transition from the unfortunate event of a collision to getting you back on the road confidently.

At Complete, we offer a one-stop destination for all post-collision needs, ensuring your journey continues with minimal disruption.
Been in A Collision & Need a Tow?
Call Complete during regular business hours at 636-724-2232. If it's after hours, please text or call 314-575-8577. We have partnered with a local towing company for your towing needs and have an after-hour safe, gated, and lighted drop-off.
Our Fender-to-Fender Paint and Body Shop Services
With 15 oversized bays to fit RVs of all sizes and 2 paint booths, we can handle all types of repairs so you can get back on the road.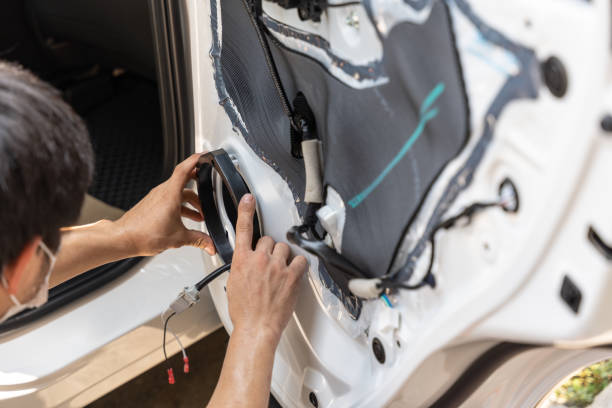 Typically includes wet-sanding and or polishing of scratches that have not penetrated the base coat of the vehicle's paint. Some minor repairs can include metal or plastic bumper repairs or replacement.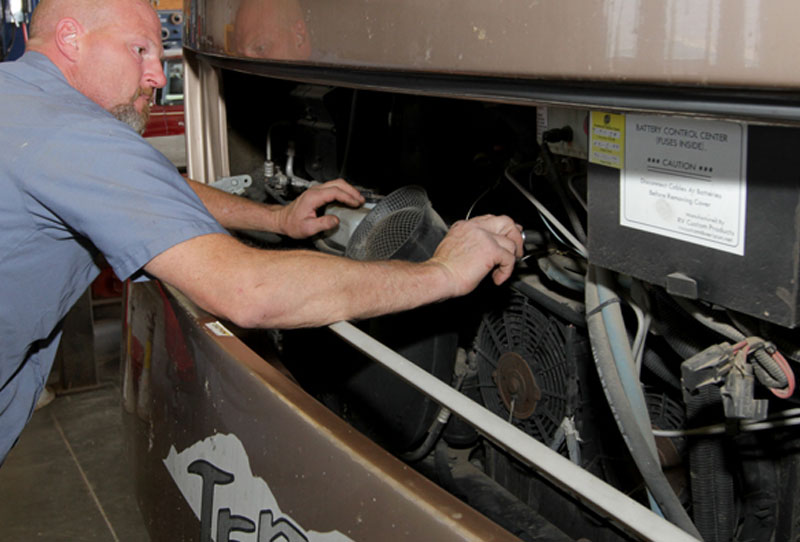 It is generally necessary when vehicles are involved in a collision with speeds less than 20 mph. Repairs in this category can require replacing more than the body panel, minor repair of structural components, multiple paint surfaces, and some mechanical work.
Often includes extensive replacement of components and body panels, possible replacement of certain structural parts, suspension parts, and mechanical service.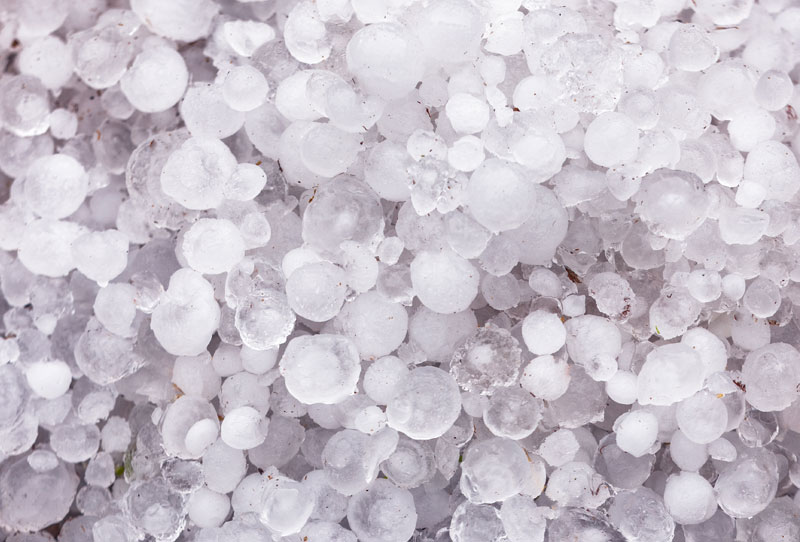 Except for broken glass, hail alone does not pose any threat to the driveability of the vehicle. However, depending on the severity, hail damage repair can easily cross over into the "major repair" category, often requiring repair or replacement of multiple panels and paint.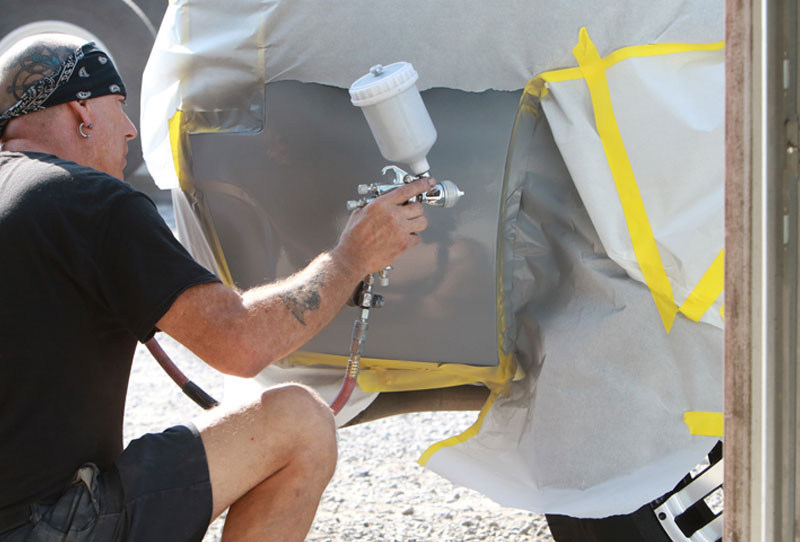 With two oversized paint booths that fit RVs of all sizes, our high-quality paint service will transform and protect your vehicle's exterior.
We expertly restore decal graphics, ensuring the right match and professional application.
Frequently Asked Questions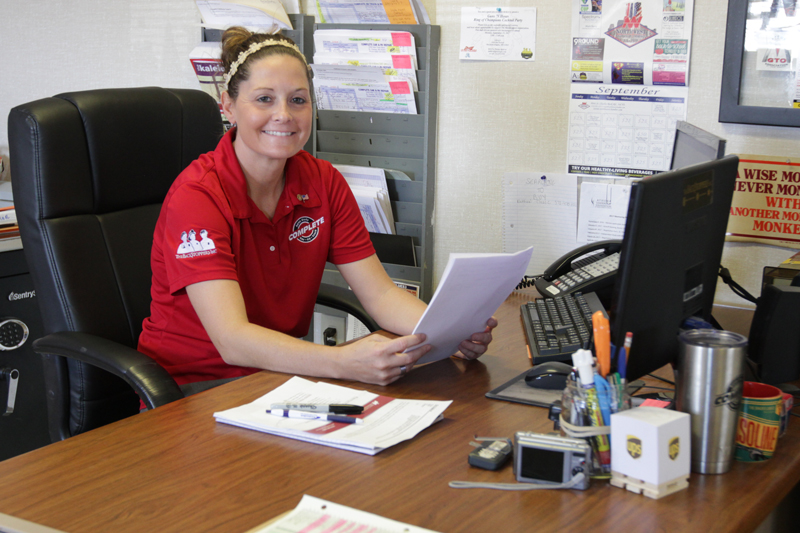 From expert maintenance services to bodywork, paint, and storage, we help keep your RV road-ready. No matter if you have a question or if your RV needs fixing, we are here for you.