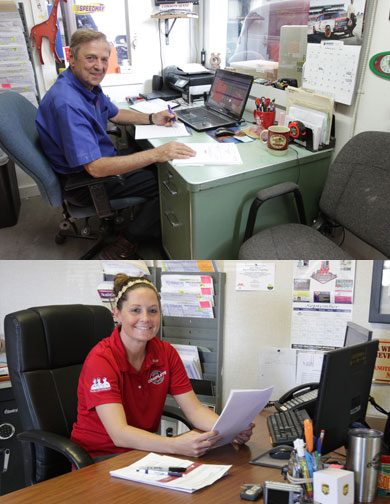 Family-Owned & Operated for 50 Years
Rooted in half a century of dedication and commitment to our customers, Complete stands as a testament to the values of family-run businesses. When Bob Barks started the business, he had a vision to deliver unparalleled automotive, truck, and motorcycle service. In 2017, the company grew to include maintenance, repair, and storage options for RVs. Now, five decades later, the company's focus has shifted to the industry for RVs, although we still service cars and trucks. Throughout our growth over the years, we've upheld a legacy of excellence, personal touch, and commitment to our customers.

At the heart of our business is our philosophy to treat every vehicle (whether RVs, cars, or trucks) and its owner as an extension of our family. It's our goal to provide services to keep your vehicle in tip-top shape and running smoothly. When you choose Complete, you're not just opting for services. You're becoming part of a tradition that spans decades.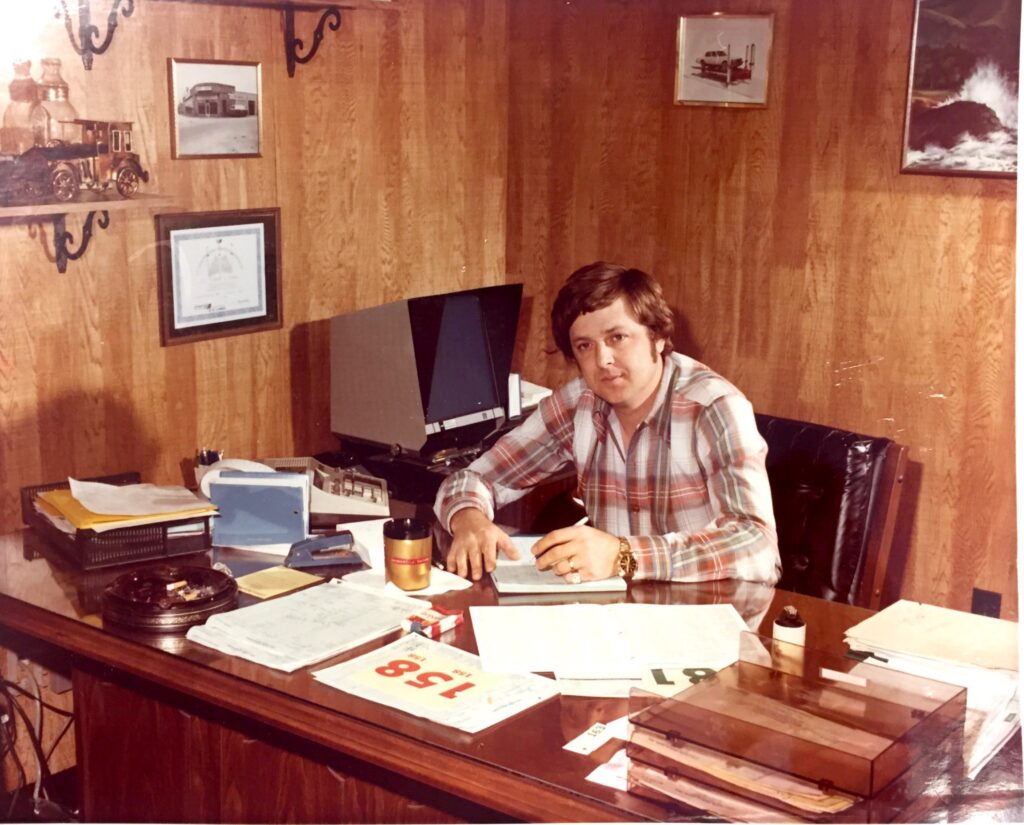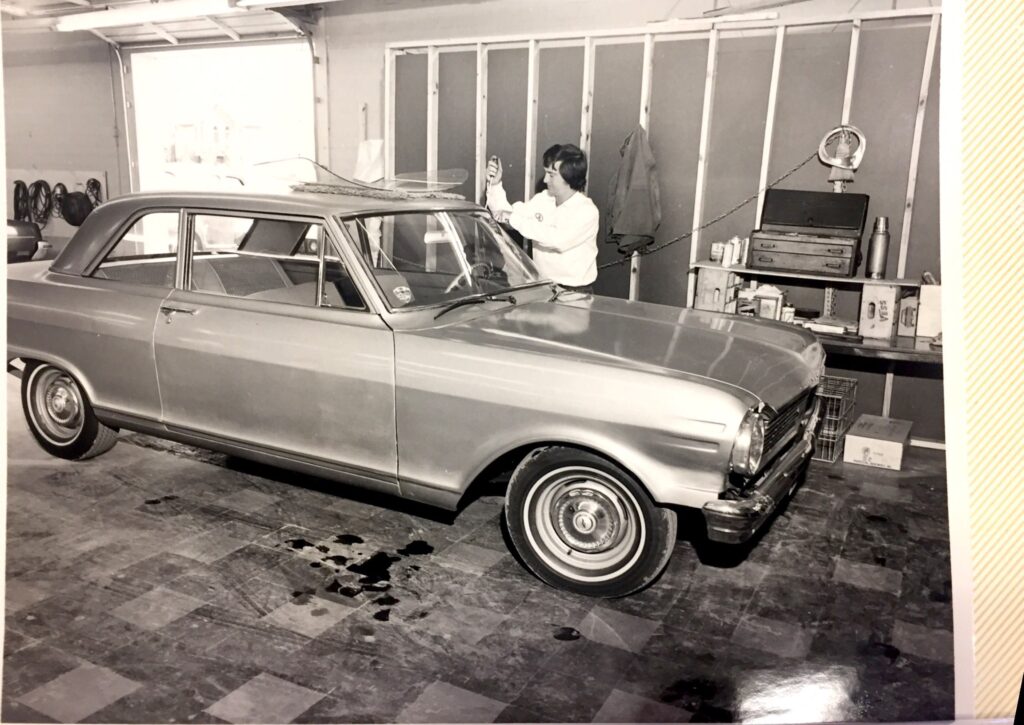 Captured in 1973, Bob Bark (Complete's founder) works at the company's original Dellwood location, laying the foundation for decades of excellence.
We deliver old-fashioned "we care" service with a personal touch.
Today, when it seems that automation and speed often overshadow genuine care, the team at Complete prides itself on our commitment to the time-honored values of personalized service. We treat RVs and vehicles entering our facility as our own, paying meticulous attention to detail. And our customers aren't just numbers; they're part of our extended family, and their satisfaction is our topmost priority. By marrying the best of traditional service values with modern expertise and technology, we ensure that your RV experience is seamless, trusted, and, above all, personal.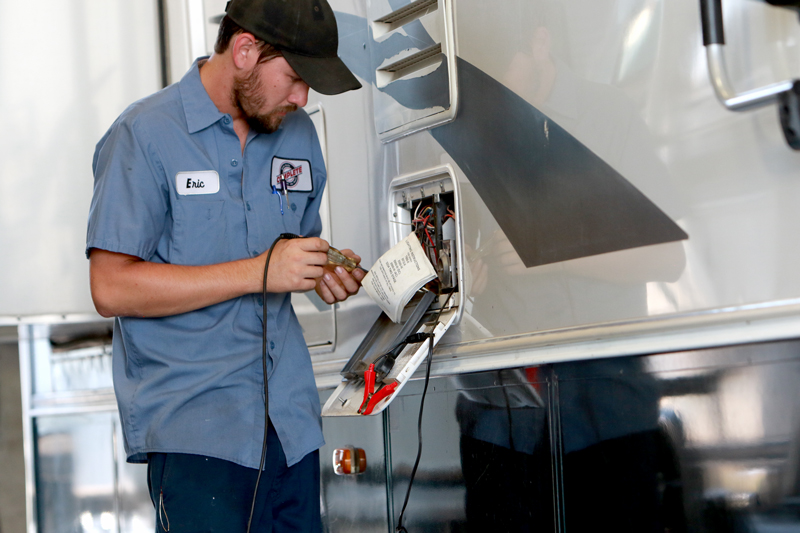 Comprehensive RV Services for Your Travels
Complete is your one-stop destination for everything RV-related. Conveniently located adjacent to New Town St. Charles, we have over 14,000 square feet with 15 bays and two oversized drive-through paint booths designed to fit the largest RVs and vehicles. Complete has a team of RVDA-certified technicians who provide expert RV maintenance and RV repair to all classes of recreational vehicles. With our state-of-the-art diagnostic and repair equipment and our goal of getting your RV road-ready, you can relax, knowing that your RV is in good hands.

Need to dump waste or fill up your propane or water tanks? We have a dump station and propane and water filling stations for your convenience. Plus, we have a secure lot for storing your RV in the off-season. And we are also pet-friendly and have the Complete Dog Park for your friendly canine companion to exercise their legs while you wait for your vehicle.
What Our Clients Are Saying
We took our camper to Complete and received phenomenal service! We were camping for the first time in our new camper and had an issue with our slide. and started calling around to repair places. The wait time for someone to even look at our camper was 6 weeks! Complete let us drop our camper off on a Saturday, looked at it on Monday, and had it fixed on Tuesday because they didn't have to order a part. Brittany was so helpful, and Bob, the owner, listened to us and felt our frustration with our new camper. We are so pleased with the service we received from the whole staff!
I have taken my class C RV to them several times for a variety of things, including damage on the cab-over. They are 5-star all around … I will always take my RV to them because they work very hard to make sure that you are taken care of as expeditiously as possible, and I am always more than pleased with the quality of the work. They really do care about you and your situation and will work to resolve RV problems as quickly as possible. Highly recommended!
Complete is friendly and easy to work with. I received quotes from several shops, and theirs was the best price. I had the best service from start to finish, and I'm glad to know I have a partner when handling my vehicle. Thank you!
Meet Our Leadership & Mascots
Bob opened his first auto body repair shop in Dellwood in 1973 and has more than 50 years of experience in the automotive industry. His focus on providing personal service with superior results remains hallmarks of Complete's business today.
Bob Barks
Owner
Kim has years of experience in the auto and RV repair industry. Outside of work, Kim is a sports enthusiast, and you can find her on the soccer field, volleyball court, or bike trail. When she's not working, she enjoys camping and outdoor activities with her dogs.
Kim Barks
Owner
Standing at our entrance gate, Molly welcomes all customers to Complete. Many wonder if she is one of the rescued animals from Noah's Ark Restaurant, that was demolished in 2007. She is not! Even though she came from the Philippines, we think she is just as impressive.
Molly
Mascot
Red is the fire truck Bob Bark drove when he was a firefighter. You will see Red around town and in parades, promoting Complete.
Red the Fire Truck
Mascot
Need help with your vehicle?
From expert maintenance services to bodywork, paint, and storage, we help keep your RV and vehicles road-ready. No matter if you have a question or if something needs fixing, we are here for you.